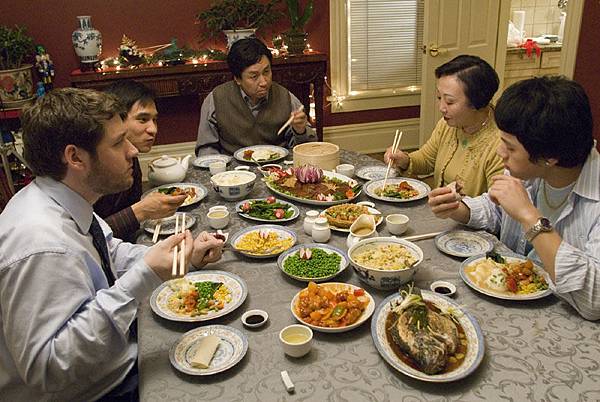 片名 / Title:Peking Turkey (2006)
國別 / Country:Canada
導演 / Director:Michael Mew
It is Christmas. Chris brings his white husband Pierre to home to meet with his Chinese parents and his brother Simon. They will announce their marriage over this Chinese household's dining table with a Peking duck and plenty hilarious conversation. "Peking Turkey" is a perfectly crafted comedy. Both Henry Mah (playing Chris's dad) and Anthony Shim (playing Chris's brother Simon) will stay with your memory long after the dinner is over, and Anthony Shim steals the scene every time he gives a punchy one-liner.